2023 Masters Pick 'Em
Masters Tournament FREE Pick 'Em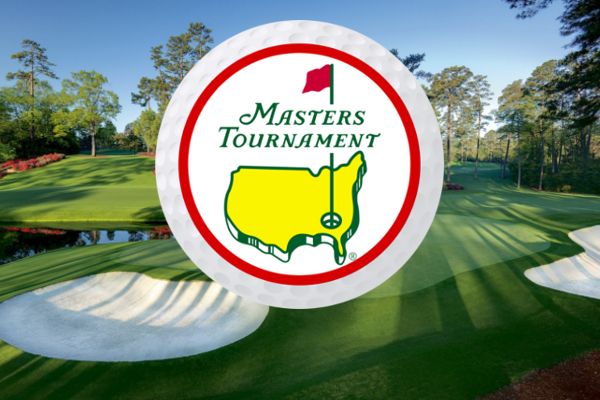 2023 Masters Pick 'Em Poll
Absolutely FREE To Enter!
Place an entry and earn a top spot, win a $40.00 Tee Box Gift Card!
2nd Place and 3rd Place finishers will each be awarded $20.00 Tee Box Gift Cards. Valid emails must be used for pool entries.
HOW IT WORKS
Everyone picks a team of 6 golfers, one golfer from six separate tiers. Add your best 4 of 6 golfers scores to form your team score. The best team score wins the pool. Cut golfers (and anyone who doesn't finish 4 rounds, i.e. withdraws) get 80 for any rounds not completed. Playoff holes do not count.
FINAL LEADERBOARD
Follow the action live: http://www.easyofficepools.com/leaderboard/?p=239458
ROUND RECAPS:
DAY 1 RECAP!
Strong opening rounds by Brooks Koepka (-7) and John Rahm (-7) have Dasonjay out in front with a combined team score of -21 after the opening day of The Masters Tournament play.
Dasonjay leads Breakfast Ball (-20) by one stroke and FrankDrank (-19) by two strokes in an early look at The Tee Box 2023 Masters Pick 'Em leaderboard.
All three entries have Koepka and Rahm on their team.
Brooks Koepka is on 21 entries of the 100 entries in the second annual Masters Tournament pick 'em held by the Tee Box.
Scottie Scheffler (-4), selected by 29 entries, is the most popular selection.
Bringing up the rear in The Tee Box Pick 'Em is Game Master(s) with an opening day +2 and Santino5 (+1) as the only two entries not even or under par for the day.
DAY 2 RECAP!
After a rain shortened second day at the Masters Tournament, a two-way tie atop the Tee Box Pick 'Em Poll places FrankDrank and Breakfast Ball each at -27.
The Second Round of the Masters Tournament was suspended due to inclement weather on Friday. Play will resume Saturday at 8:00 a.m.
Brooks Koepka and Jon Rahm are powering the polls thusfar with the top 20 entries all using a score from at least Koepka and/or Rahm.
Day 1 leader DasonJay dropped to 4th place.
With a cut line reportedly set at +2 the leaderboard may shake up once the field tightens for Rounds 3 and 4 of the Masters Tournament.
Among the eight entries with an average team score is Game Master(s) who sits in dead last at +10 in The Tee Box Pick 'Em leaderboard.
FINAL ROUND RECAP:
Powered by a Masters-winning fourth round of 69 by Spaniard Jon Rahm, KONAB edged ahead and claimed victory in The Tee Box Masters Pick 'em Challenge.
KONAB used strong final rounds by Patrick Reed and Cameron Young (both shot 69) to post a final team score of -27 in the pick 'em.
JayBird finished one stroke back, while Seymorebuttz8 and Breakfast Ball tied for third place at -24 under.
While KONAB, JayBird, and Breakfast Ball each used a -12 score from Rahm, Seymorebuttz88 shot up the leaderboard thanks in part to three sub-70 final rounds by Phil Mickelson, Patrick Reed, and Sahith Theegala. The entry was one of only two of the top 10 finishers that did not use Jon Rahm.
Breakfast Ball held a top three position after all rounds.
Tieing for dead last with final scores of +49 are Hole it out and Santino5.
Thanks to the exactly 100 entries submitted in The Tee Box Pick 'Em Challenge. The next Pick 'Em Challenge will be the second major of 2023, The PGA Championship on May 18-21 at Oak Hill Country Club, New York.